24th International Easter Seminar in Berlin Germany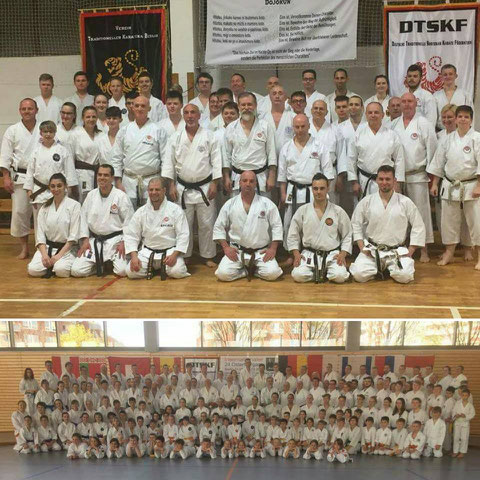 223 athletes, 10 countries, 14 German clubs and 9 instructors coming from different countries met in Berlin at the 24th international DTSKF eastern training course from 30th March to the 2nd of April.
The course has been prepared from Michael Bock and his Team and offered an overwhelming amount of technical knowledge for all karateka.
Starting from kihon, up until the most complex bunkais, there was everything that any karate lover may wish for.
In the end, there was even a lecture about psychological preparation for competition.
This seminar was the first step to strengthening the Shotokan association in Europe which will result in a powerful network for Shotokan in the near future.
23 different countries already joined the prestigious project for the European Shoto-Cup that will take place next year in Berlin.