SWISS TRADITIONAL SHOTOKAN KARATE-DO FEDERATION (ISKF SWITZERLAND)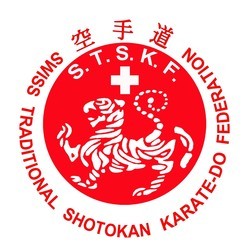 Welcome to the Profile of the S.T.S.K.F. ( ISKF Switzerland )
The Swiss Traditional Shotokan Karate-Do Federation (STSKF)  is the Swiss branch of the ISKF.
The S.T.S.K.F. was founded in 2011 and our goal is to spread the word of our founder Sensei Teruyuki Okazaki 10. Dan in Switzerland.
If you are interested to join the STSKF in Switzerland please feel free to contact us!
Contact: Gigino Le Rose
4437 Waldenburg

Froburgerstrasse 11
Switzerland
Phone: +41795813823